When we create your wedding decorations we endeavour to achieve the greatest possible harmony between the style of the wedding and its floral decorations. We are your partner who listens to the smallest details, because we believe that they are significant for creating a lasting impression.
Our wedding bouquets, corsages, wedding car flowers and other floral arrangements will accent the beauty of your important day.The participants will remember it for many years to come, due the attention to detail and degree of your individualisation.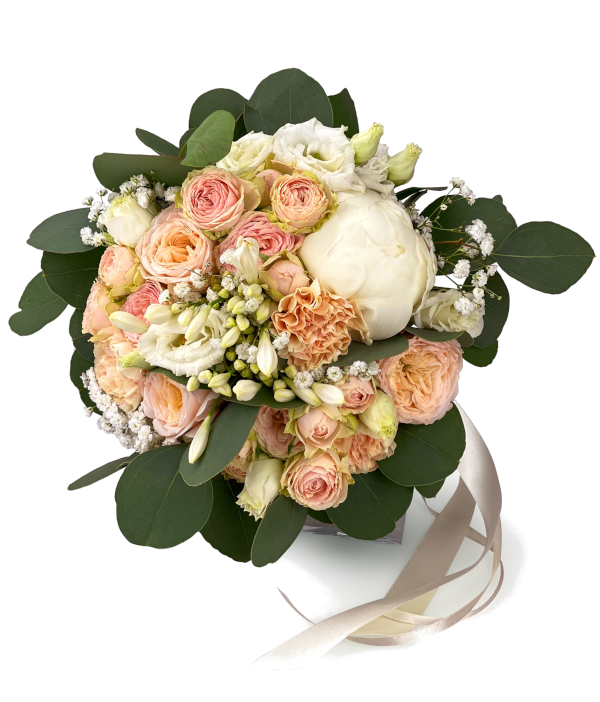 Wedding
full of flowers
Do you desire flowers on your wedding day from beginning to end?
We are capable of designing, creating and assuring any floral arrangements.
There is no limit to your wishes or ideas.
Don't hesitate to reserve a date for a consultation, where we will discuss your wishes and dreams about your perfect wedding.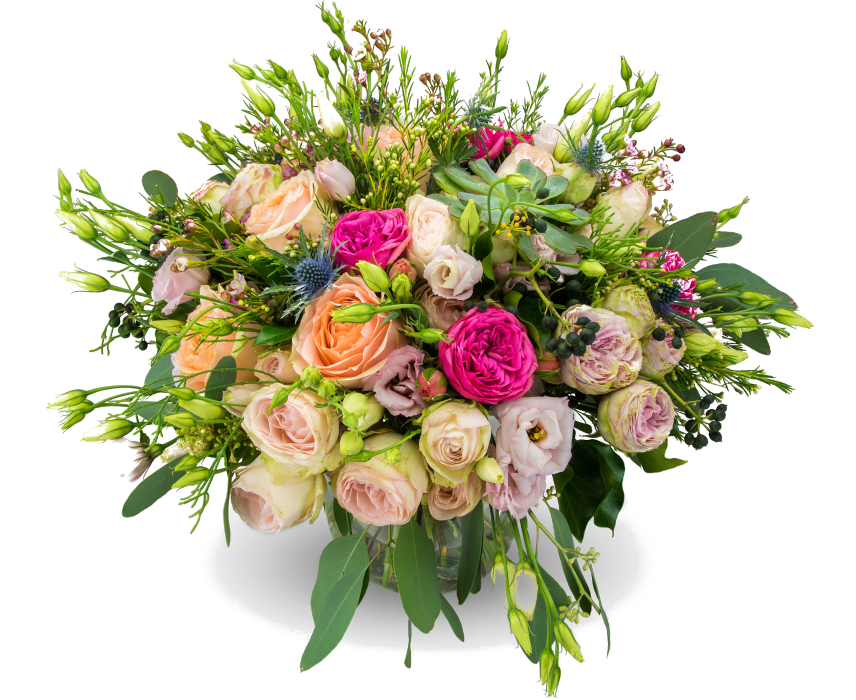 Choose
your style
We will highlight your day with floral arrangements matching the style of your dress, the venue, your age or the season. We handle each wedding individually according to the wishes of the bride and groom. However we can also provide you with inspiration if you don't have a clear vision. Our florists are continuously following and setting now trends wedding bouquets. That is why they can inspire you and advise you on how to arrange everything so that you are maximally satisfied. You can find our wedding bouquets here.
What are we capable of creating for 15,000 CZK for example?
1x trailing bouquet for the bride, 1x hair decoration for the bride, 1x corsage for the groom, 1x bouquet for the maid of honor (1x corsage for the best man), 2x bouquets for mothers of the bride and groom, 1x bouquet for the bridesmaid, 1x wedding car flower, 1x elongated and 2x round floral arrangements for the wedding reception tables, myrtle for the wedding guests.
Maximum from minimum
If you are not planning to have extensive floral decorations see what we can create for your for the following prices.
See what we can prepare for you for CZK 3,000.
1x bouquet for the bride, 1x corsage for the groom - lapel flower.
2x corsage for witnesses, 2x flower for mom.
The price of a wedding bouquet always depends on the flowers used and their seasonality.
We will always adjust the flowers for you so that they correspond with your dress and your idea.
---
ALL ABOUT YOUR WEDDING
How long do flowers stay fresh?
Cut flowers can keep their beauty for more than two weeks!
It is important to regularly change the water and shorten the stems. If you ensure perfect conditions, your cut flowers will last longer. Remember ... always choose flowers that last a long time.
Read more at our web sites. 
Take a look Wedding gallery
View the entire gallery